Jackrabbit Slim's now available! Limited series of 3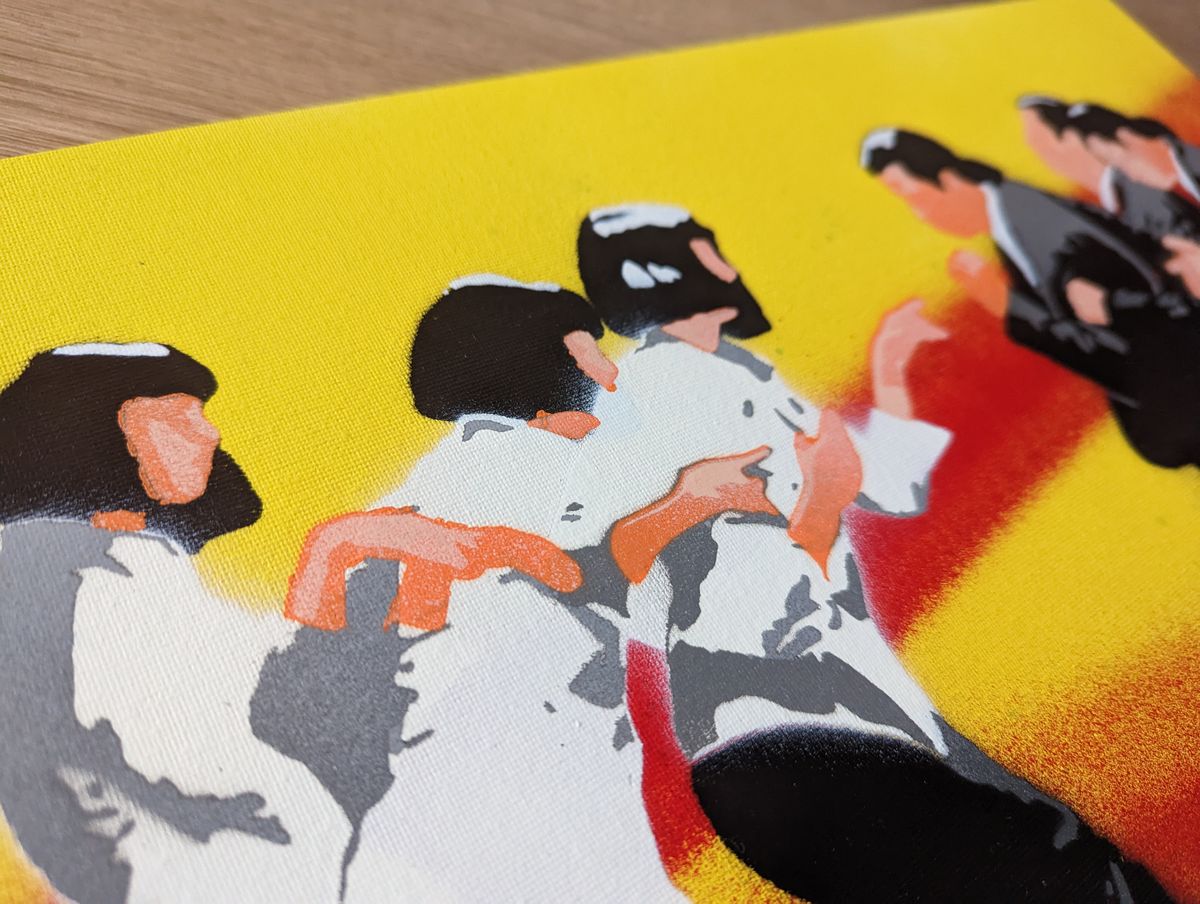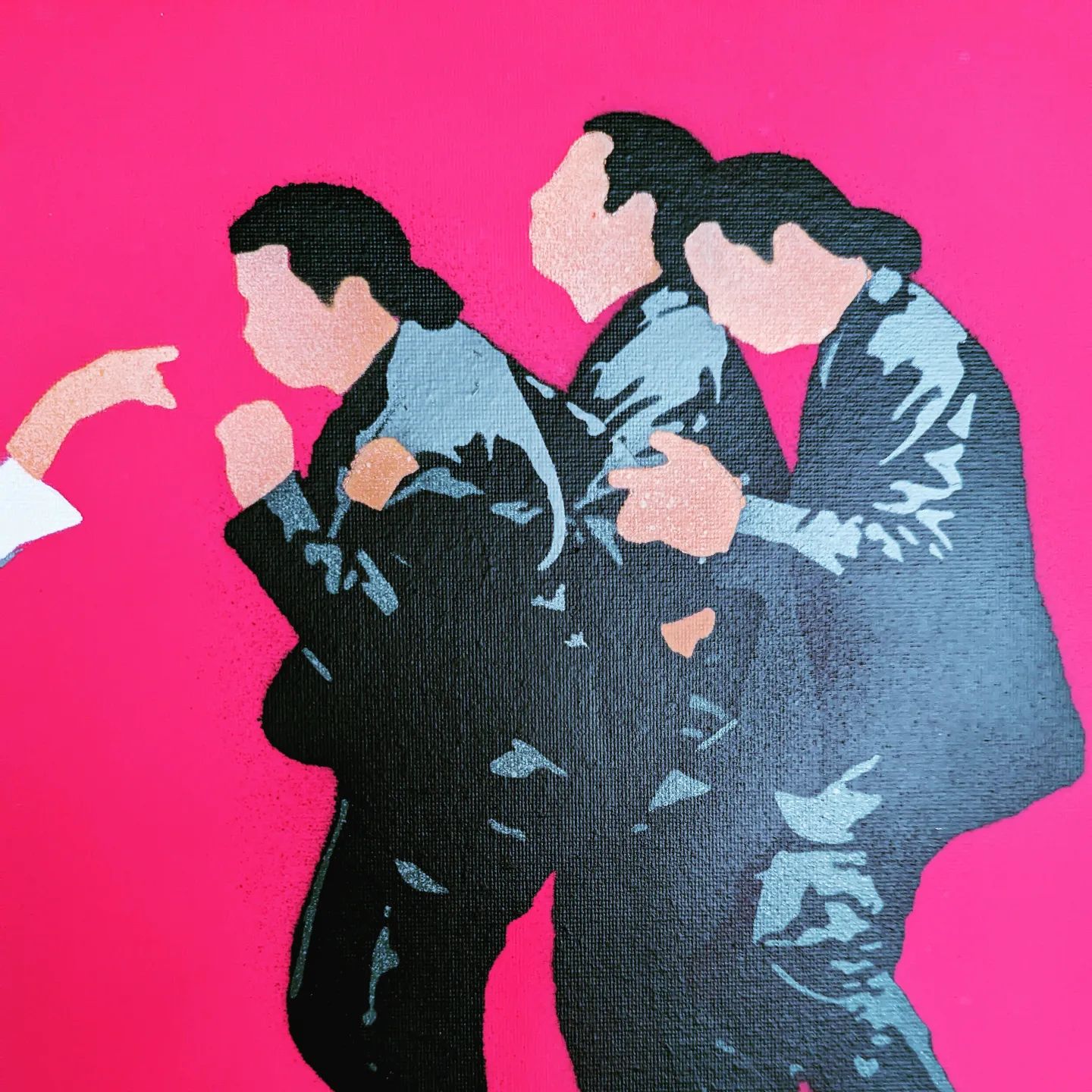 Now available for sale through Etsy: Jackrabbit Slim's - Stenciled spray paint on wood.
Get a piece of the 1994 cult movie in your home with this unique graffiti stencil art of Mia Wallace and Vincent Vega (played by Uma Thurman and John Travolta) in Pulp Fiction, the famous scene with the dancing contest in Jackrabbit Slim's, spray painted using detailed stencils on canvasboard.

Limited series of 3, numbered, each a different color variation.
This artwork is made on a 5mm wooden canvas board, 30 x 42cm (or 12"x16.5"), like A3 paper. Made using 6 stencils to create 6 layers of paint on top of each other.
I am so happy I purchased this original, one of a kind piece of art! It was shipped super fast, arrived packaged well and I received a beautiful thank you note from Mat! He did such a nice job creating a fun piece of art! I love it and would recommend this amazing artist to anyone that wants to own something special and unique!