The Inflatable Series #3: Palm Tree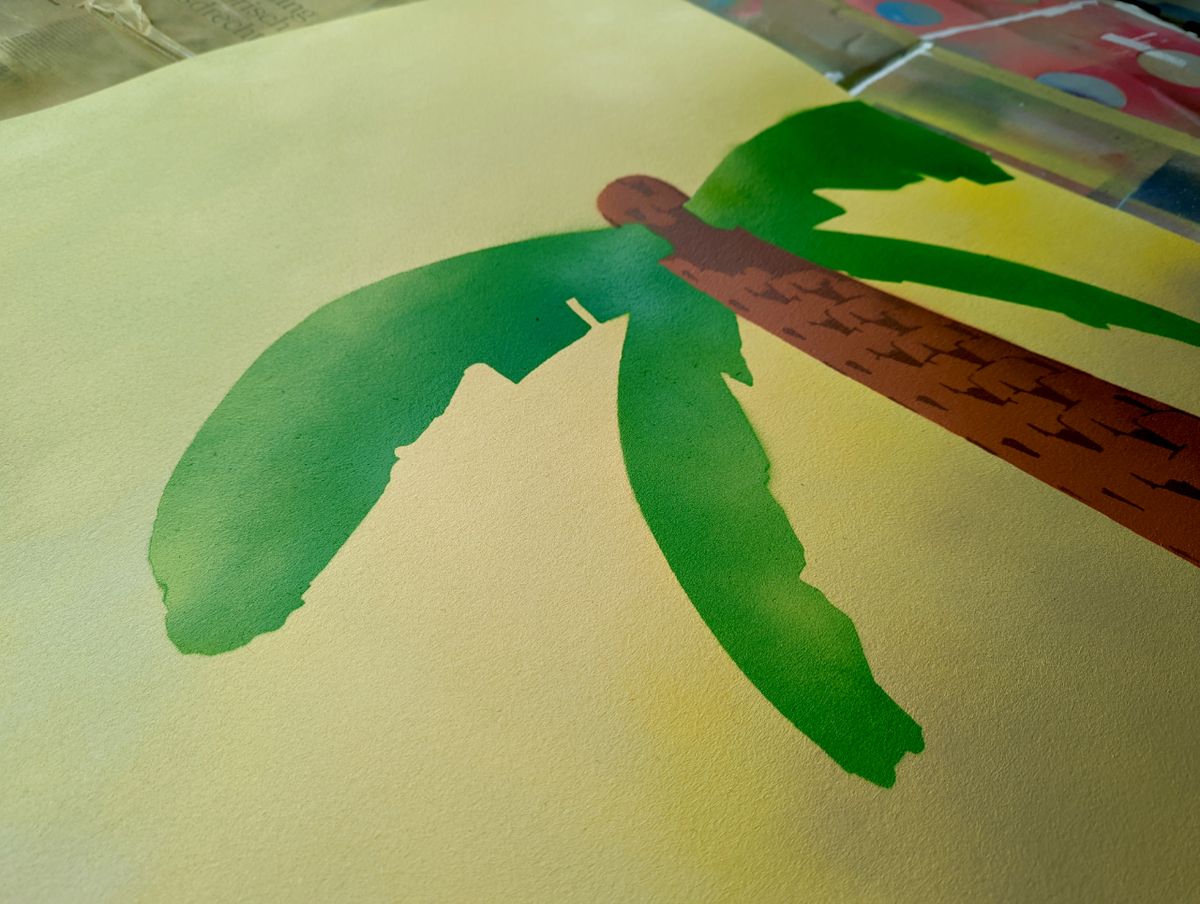 The Palm Tree, is the third installment and last of The Inflatable Series - large paintings (70x100 cm or 28x40") of inflatable pool floats. The first being The Flamingo, the second The Swan.
Eight layers of spraypaint on canvas.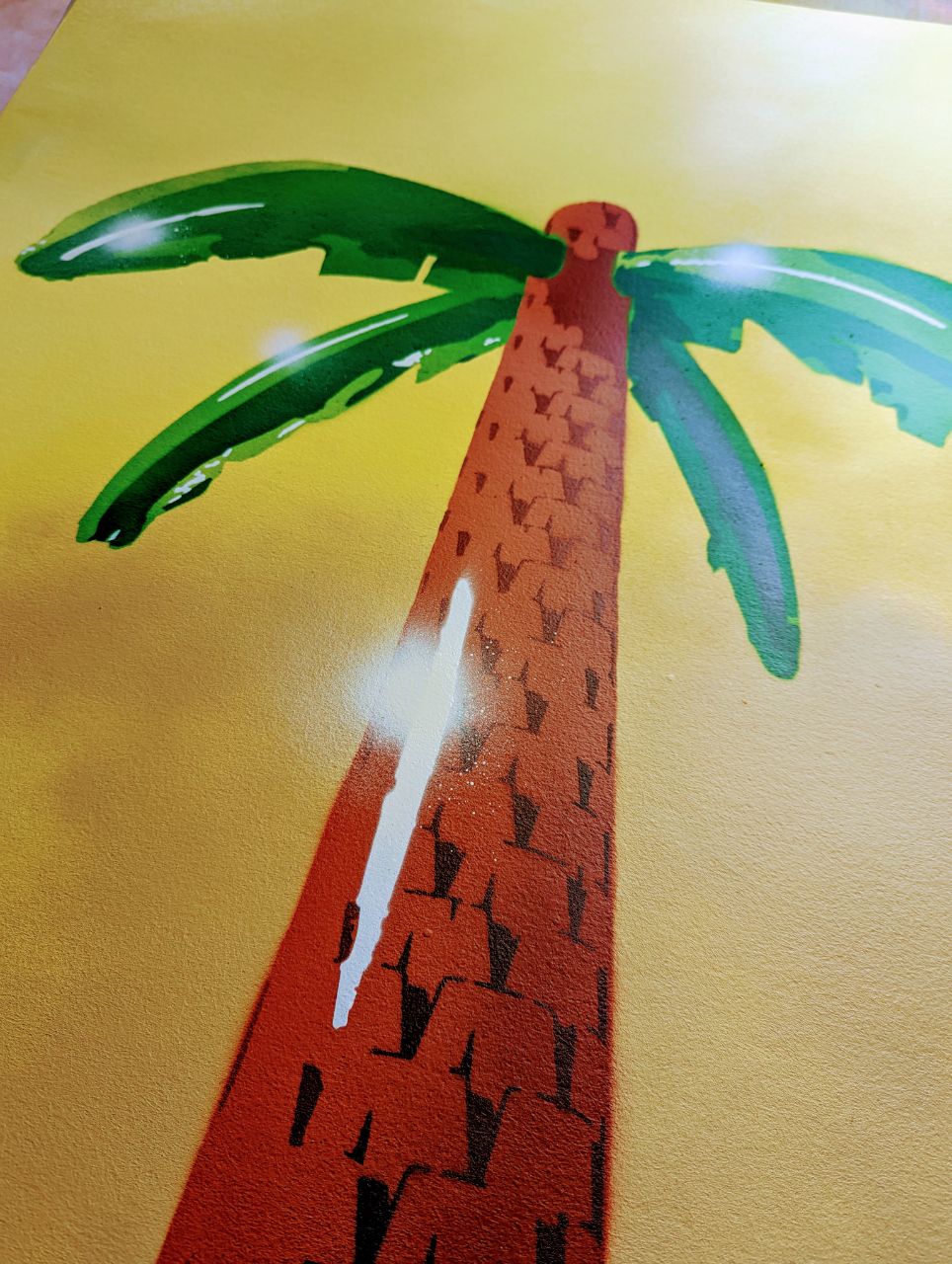 The Palm Tree concludes the series that is meant to give a summery feel. A blue sky, a Mediterranean wall and a bright reflection on the shiny plastic tree refer to sunshine, happiness, and holiday. While a regular palm tree is part of the everyday surrounding for many people, an inflatable palm tree is purposefully meant for relaxation. Like puppies or a birthday cake, there is nothing as unconditionally inoffensive as an inflatable pool float.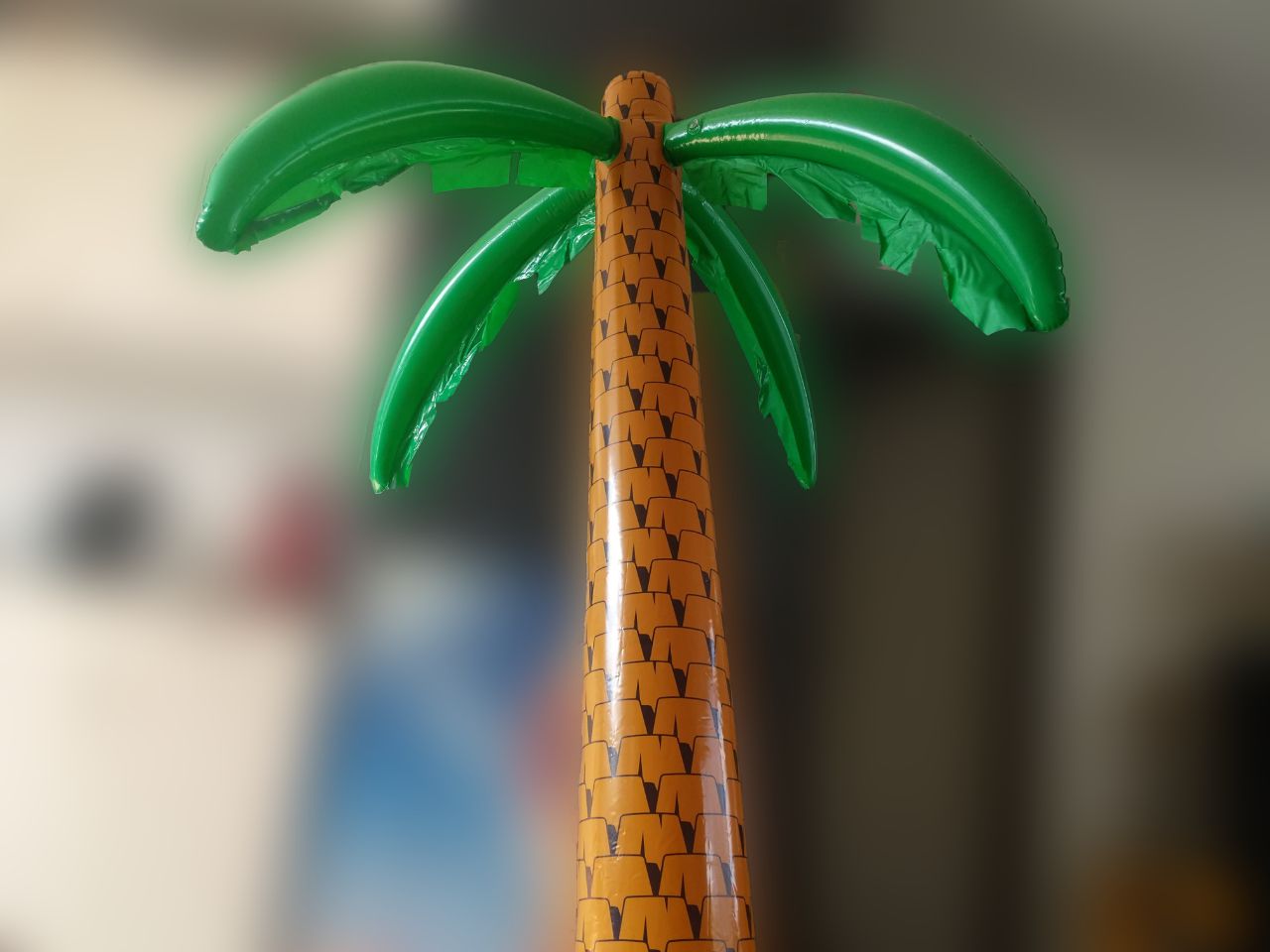 The Palm Tree is not available on Etsy. Contact me at shop@mlagerberg.com for inquiries.